Leasebacks, Short-term Rentals, and Other Solutions for When You've Sold Your Home but Haven't Yet Found a New One.
For the past few years, the Houston real estate market has been , meaning there are more prospective buyers of Garden Oaks real estate and homes in other desirable Houston neighborhoods than there is inventory. This, of course, is great news for sellers who want to sell their homes quickly and for top dollar.

However, these sellers often experience challenges when they attempt to find a new home to move into after theirs is sold. The last thing these sellers want is to feel pressure to buy the first property that becomes available so that they have a place for their family to live.

Here are some things to consider for those who need to bridge the gap between selling and buying Garden Oaks homes.
The Challenges of Synchronous Selling
— known as synchronous selling — is a stressful process that involves trying to time the sale and purchase of a home so you can move out of your primary residence and into your new house with no gap. The timing rarely works out as homeowners plan, though, and many find themselves trying to pay two mortgages or buying a property they don't really want just to have a home.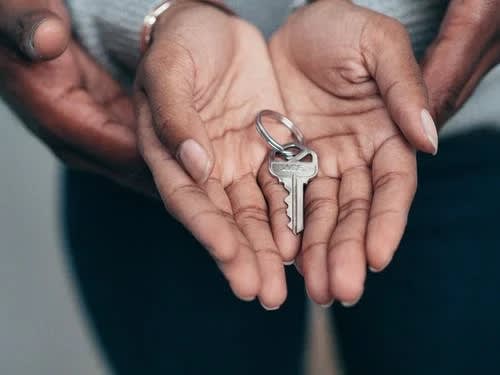 That's why it's often more prudent to sell Garden Oaks homes before starting the process of buying a move-up property. When you sell first, you can guarantee that you have access to the equity in your home, so you can use it to put a down payment on a new home and cover closing costs and other expenses involved in the buying process. Selling first means you will need to make plans to bridge the gap until you can find and purchase a new house — a process that can take some time in this competitive market. Here are some tips that will help.
Consider a Leaseback
A leaseback is an arrangement where the seller of a home leases that home back from the person who buys it. The specifics — including the amount of time and payments for the arrangement — of the leaseback are decided immediately after the sale of the home. Once the deal is finalized, the seller of the home effectively becomes a tenant of the buyers, who are now their landlord.

​​​​​​​The benefit of a leaseback arrangement is that it gives the seller of Garden Oaks homes more wiggle room to find a new house to move into, all without requiring the sellers to move all their belongings into a temporary housing option while they search. It also gives the seller more time to prepare the home for the new owner. Of course, there are some challenges to this arrangement, as the seller needs to adjust and realize the home is no longer in his possession. Issues can also arise if the agreed-upon timeframe of the leaseback expires and the seller has still not found a new home to move into.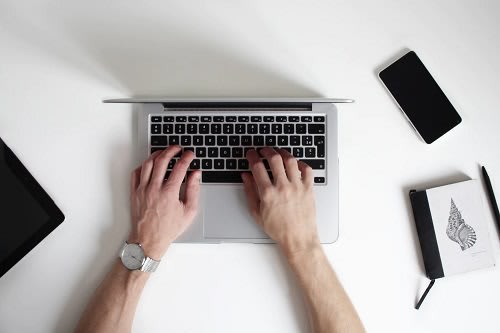 Access Off-Market Listings
It can be very difficult to find the right home in a strong seller's market. Though the , Garden Oaks homes that are updated and in good shape can easily sell within days or even hours of being listed. The best way to ensure you have a chance at the home you want is to be the first one to make an offer on it, which is tough to do when you are looking at public listings.
One of the solutions is to work with a Garden Oaks real estate agent who is well-connected and has access to off-market listings. Off-market listings, , are an agreement between an agent and a seller to not publicly list their home. The Realtor® instead agrees to market the home via their private network. If your Realtor® has access to pocket listings, you will be able to look at Garden Oaks real estate the general public is not even aware of and will face much less competition should you choose to make an offer.
Look at New Construction
As of March 2021, Houston has the status of being the in the country. When you make the decision to look at new Garden Oaks homes rather than those that have previous owners, you can bypass many of the challenges of a competitive market. You don't have to haggle about price with an owner, and you don't have to wait for new listings to pop up and compete against other prospective buyers and get into potential bidding wars. Though the demand for new construction is also high, you will have more options and won't have to worry about the shape your new home is in or whether it will pass inspection.

The drawback of new construction is that you can only build Garden Oaks homes in certain areas, and you may need to wait a period of time before your home is completed and ready to take possession of. If you have your heart set on a certain street or neighborhood where no new construction is available, this may not be the best option for you.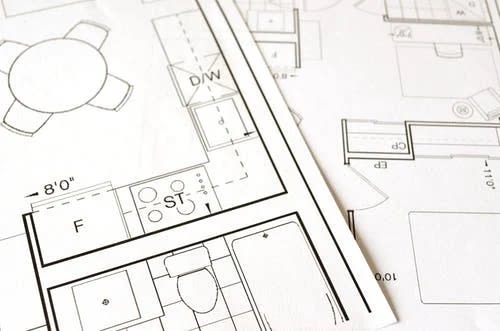 Secure a Short-Term Rental
Don't want to rush the buying process, and a leaseback isn't an option? You can bridge the gap by moving your family into a short-term rental in the Garden Oaks area. Some owners will be flexible with the rental times to allow you space to look for your next family home, and you won't have to experience the inconvenience of living with friends or in a hotel for an indeterminate amount of time. The challenge here is that Garden Oaks homes for rent are almost as hard to come by as those for sale. If this is an option you want to consider, work with your Realtor® to find rental homes that may meet your needs.

In a highly competitive market where it's easy to sell but not so easy to buy, bridging the gap is a challenge for many with Garden Oaks real estate. To ease your stress, work with an experienced local Realtor® like those at the Miles & Co. team who can help walk you through the process and present you with the best options.