Five technologies to make life safer and simpler
Have you recently worked with a Heights Realtor® to buy your Houston dream home? Once you've made this type of investment, it's important that you take measures to protect it. Having adequate insurance is the first step, but it's vital you don't stop there. A home security system is an ideal way to protect your home from intruders, fires, water damage, and more. Here are the five best on the market for 2021.
1. ADT Pulse
If you've invested in one of Houston's Heights homes, you need to protect your investment with a high-quality system like those made by ADT. ADT is America's #1 smart home security provider for a reason. They help you build customized packages that are tailor-made for your home security needs. The lets you manage and monitor your home from your mobile device. You can stay informed of what's going on in your house by receiving texts and email alerts when alarm signals are activated and see detailed reports of any security-related events. The ADT Pulse is compatible with Alexa, which can be used to issue voice commands to turn lights on or off, lock and unlock doors, or arm and disarm your alarm system.
ADT Pulse stands out because of its cutting-edge technology and user-friendly app. Upgraded systems offer ADT-monitored cameras and home automation features and, along with Alexa compatibility, connections to Google Home and Nest Thermostat. ADT is not the least expensive option on this list, but it is backed by an industry giant, which your Heights Realtor® will tell you is well worth the investment. Contact the company to get a free quote on your customized system.
2. SimpliSafe Home Security System
Don't want to spend a bundle but still want to be able to monitor and secure your home remotely? is a relative newcomer to the market, but their home security system is already making waves. Starting at around $230, SimpliSafe gives you an easy DIY system that doesn't lock you into a long-term contract. The system is quick and easy to install in all Heights condos, connects to both cellular and Wi-Fi, and provides affordable hardware with low monthly monitoring fees.

There are five packages available from SimpliSafe, starting at the basic $230 Foundation system and, at the high-end, offering the Haven package. Haven, which runs around $500, comes with 14 hardware components, including a panic button, two motion sensors, and carbon monoxide detectors. You can add security cameras to any package for $99. Other add-ons include a keyless entry lock and a smart doorbell with a camera.
3. Honeywell Smart Home Security Starter Kit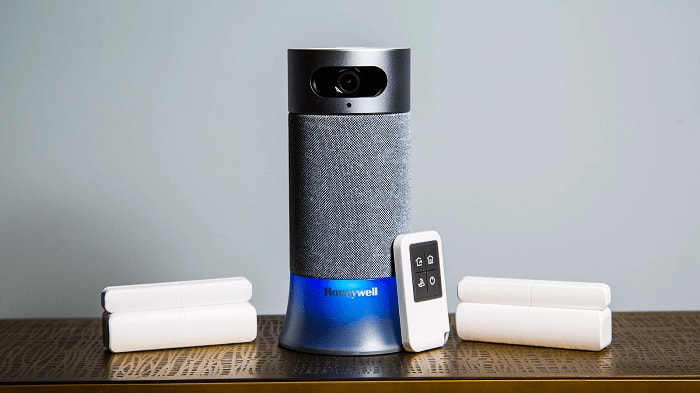 Though a Heights Realtor® will tell you that professional monitoring is desirable when it comes to a home security system, not everyone can fit it into their budget. For those in this group who still want to protect their Heights condos, the is a good option. This DIY system includes a built-in 1080p camera, Amazon Alexa service, face recognition, and motion detection. The system is easy to install and use and sends alerts to your phone via an app when motion is detected or when one of your windows or doors has been opened.

​​​​​​​The starter kit comes with a remote control key fob, a base station, and two access sensors for windows and doors. You are responsible for monitoring your system, which means the authorities will not be alerted if there is a break-in or breach. The system has a built-in camera that records 30-second video clips when it detects motion. The clips are stored in the cloud and can be viewed for 24 hours. You also have the option to upgrade and get storage for 1,500 or 3,000 video clips. This is a good starter system if you don't mind the lack of professional monitoring and the fact that the facial recognition on the system is limited.
4. Ring Alarm Security Kit
With easy installation, interaction with other Ring devices and other smart switches and locks, and affordable optional professional monitoring, the is a good middle of the road option to protect Heights condos. The kit comes with a base station, motion sensor, entry sensor, keypad, and Z-Wave range extender. The system is controlled with the same app that controls other Ring devices such as the Ring Floodlight Cam and the Ring Video Doorbell Pro, which lets you link all the devices for convenience. In addition to being compatible with other Ring devices, the security kit also links to non-Ring brands such as Yale and Schlage door locks, GE switches and dimmers, and Alexa Guard.

​​​​​​​Upgrades are available for the Ring kit, many of which your Heights Realtor® will likely recommend you purchase. Remote monitoring is available for $100 a year, and extra sensors can be purchased for $30 each. You can also buy smoke and carbon monoxide detection devices, a panic button, or freeze and flood detection.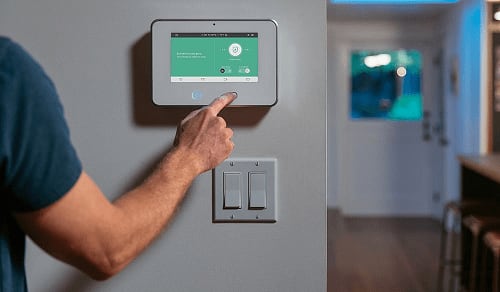 5. Vivint Smart Home
Want a top-notch system for your home? The provides an excellent solution that may not come with a low price but provides a comprehensive solution that is installed and monitored by security experts. The around-the-clock monitoring of this system is ideal for protecting Heights condos, and the professional installation means you know your system is operating correctly. The Vivint system is customizable, and you can choose which types of hardware you want. Choices include thermostats, motion sensors, door/window sensors, and cameras.
The Vivint Smart Home base model starts at $599 and comes with a motion sensor, a water sensor, a pair of window/door sensors, and a SmartHub, as well as a $100 credit that you can use to buy more components. This professional, effective system is rated by PC Magazine as the for home security systems.

When you work with an experienced Heights realtor like those at Miles & Company, you can find the home that's perfect for your family. Protect it and your loved ones by selecting one of the above security systems to keep your family and belongings safe in the new year.
​​​​​​​

*Header Image Credit: Viviint