Dwindling Inventory

In 2020, sales of single-family homes in Houston topped out at 96,151, a record. The previous record in 2019 was 86,996. Those numbers could be even higher, except supply has been unable to keep up the record-breaking demand.

Thus, you can expect the rising price trend to continue because the inventory of both resales and new homes will lag throughout the year. The pandemic didn't slow new development in Texas quite the same way it did in other parts of the country, but it did slow it enough to add stress and uncertainty to the existing inventory.

At the end of 2020, inventory had dwindled to less than a two-month supply. In other words, when a home hits the market, it goes under contract almost immediately. If you want to list, now's a great time — the market is decidedly in the seller's favor and should stay that way throughout 2021.


Low Interest Rates

One of the most critical factors in the pandemic real estate market — and arguably the primary driver for buyers flooding the market — is low interest rates. Rates were already low before the outbreak of the coronavirus.

In early 2019, the rate for a 30-year fixed-rate mortgage was at 4.46%. Since that time, there's been a steady decline: 3.77% in July 2019 and 3.62% entering 2020.

Then the coronavirus hit. Rates dipped to 3.45% in March, and given the uncertain economic conditions, the Fed committed to maintaining a low rate threshold for the foreseeable future.

As of December 2020, interest rates were at once unimaginable lows — a 30-year fixed-rate loan hovered between 2.5% and 2.75%. Today, a month into 2021, a 30-year fixed rate is 2.79%. A 15-year fixed rate is 2.23%.

In other words, if you're a buyer looking for a home in Houston, it's an attractive time to buy — even with the rising home prices. The hot streak for Harris County and the surrounding region should remain as long rates remain sub 3.5%. Indications suggest that may prove true for most of the year.

Rates are expected to remain reasonably consistent, while some predictions say they may rise as the year rolls on. Rates could end the year around 3.25% for a 30-year fixed mortgage, well under that magic 3.5 mark.


Shifting Priorities in the Market

One of the more well-reported aspects of the pandemic was the sudden allure of suburban or rural markets. There was plenty of movement from urbanites leaving densely populated city centers, but it wasn't all pandemic related.

Yes, homeowners transitioning to a work-from-home model required more dedicated interior spaces. But their families needed some extra amenities as well. This drove demand for residences with more outdoor spaces — large yards, pools, or kitchen patios.

The work-from-home trend may wane as more individuals are vaccinated and aim to get back to regular schedules. However, others adapted well to not having to commute and gaining more personal time for themselves and their families. If it does become a more permanent fixture in the business community, homes further outside the city will prove irresistible to this segment of the population for some time.

Other homebuyers, hoping to take advantage of the historically low interest rates, simply accelerated future relocation plans. The combination of immediate needs and expedited plans was a boon for communities such as Garden Oaks, Memorial, and Oak Forest. Single-family home sales exploded in 2020, especially luxury sales — those priced at $350,000 and above. Townhomes also proved popular for those who wanted extra space but a lower home maintenance burden.

It may not be as feverish, but 2021 is gearing up to be a similarly busy year for home sales. In addition to home buyers continuing to reevaluate what they want from their home — livability, flexibility, long term peace of mind — another group is looking to secure the keys to a new home.

Millennials will be entering the fray as first-time home buyers over the course of the next three years. Not all of them will be tied to Houston's urban centers, but they will want to remain within arm's reach. A majority will look for space to grow their families, while others will take advantage of the growing push to work from anywhere.


A New Way to Do Business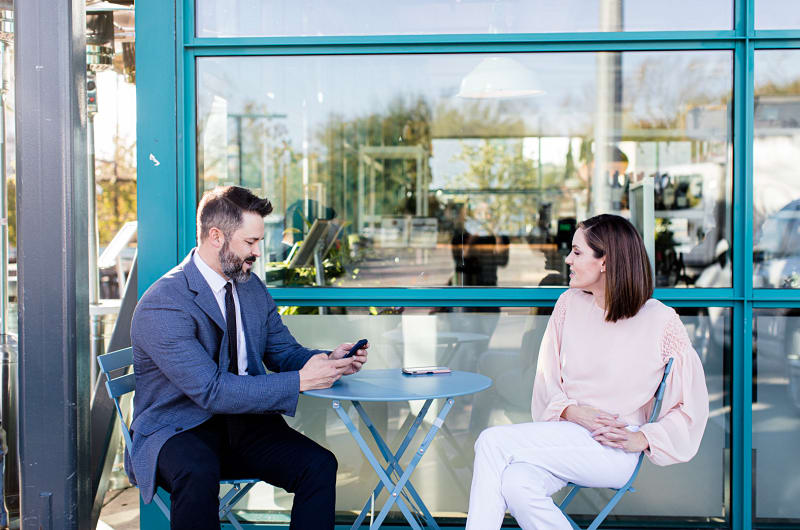 Finally, the pandemic made an already tech-savvy populace even more reliant on conducting their business digitally. In fact, the ability to work remotely led many homeowners to reconsider how they live.

Like many other sectors, the real estate industry had to adapt. The majority of new home searches (95%) already involve some form of online search. Continuing the trend from last year, 2021 could prove a huge turning point for multiple aspects of digital house hunting.

Buyers and sellers alike will be expected to move as many transactions as possible online — everything from first tours to final document signings. Live virtual tours and remote closings became increasingly successful as 2020 wore on. And if you had to meet someone face-to-face, general communication could easily happen via Zoom or FaceTime.While some things will remain firmly face-to-face — nobody wants to attend a home inspection over a two to three-hour Zoom meeting — new tech-centered approaches will make the home buying experience both safer and more convenient. There's plenty to look forward to in 2021. With a hot market, continued low interest rates, and the return to more predictable seasonality, Houston real estate is in for a banner year.